Stages of Immigration
To provide you with the best service possible, we advise and support you through these stages of immigration:
1. Consultation
We begin the process with a detailed assessment of your personal circumstances and evaluate whether you meet the visa requirements. Once these are met, we'll give you advice to help you progress your application. Our recommendations will be confirmed in a bespoke summary, outlining fees, timescales and expectations.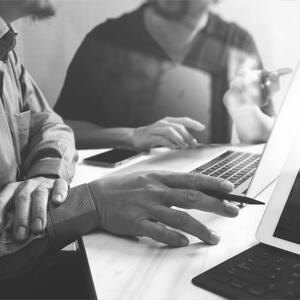 2. Application
Following a thorough consultation, we'll provide advice and assistance with gathering the necessary information and supporting documents to complete and finalise your submission.

We take care of the entire application process for you, including discussions with the home office and any significant issues or challenges. Our team keep you informed throughout the process and strive to make this stage as stress-free as possible for you.
3. Investment Services
Our specialist advisers will create an investment recommendation that's tailored to your visa application. We have extensive experience of working with start-up companies and SMEs who qualify for Entrepreneurial visas, and provide our clients with conviction in the company they're working with.

If you're not using the UK for your chosen visa application, we also have partners in Portugal, Spain, and Cyprus who can assist.
4. Approval
Once your visa application has been successfully approved, we'll help you to plan a wide range of elements associated with living in the UK, including:
Finding an appropriate area to live
Considering your healthcare needs
Choosing the best education for your children
5. Ongoing Management
Our commitment to you continues long after your approval is granted. We remain on-hand to advise you on a wide range of immigration matters, including applications for family members, changes to your application, or any issues you may face.

As you settle into your new lifestyle, our wealth management team will actively monitor and manage any investments, properties or entrepreneurial matters on your behalf.

We work closely with our partners to ensure that your move is smooth, seamless and stress-free.